SHELL HELIX OIL CHANGE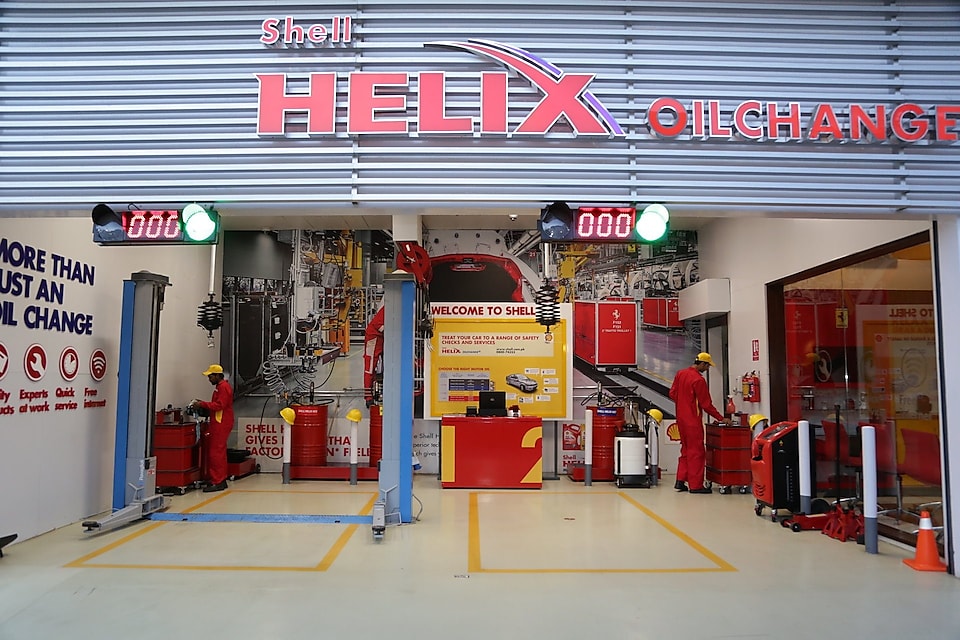 'What looks like a sci fi movie set is actually the latest 1 Helix Lane launched at our Askari Filling Station – the fastest oil change facility and the first of its kind in Pakistan.
This initiative is a stride forward into Retails NFR journey, providing an array of pioneering automotive product portfolio and services with a superior experience to captivate customers.
With two dedicated and fully equipped lube bays, it takes 15 minutes for the end to end oil change service to be provided. This includes free safety checks and services with a WiFi enabled lounge allowing customers to directly monitor their car's oil change on a tablet while enjoying a cup of coffee.' 
FACILITIES BEYOND FUELING
Come to Askari to leave a little happier with McDonalds, Select, Cold Stone Creamery, Pie in the Sky, GreenO and a state of the art oil change facility.